Project summary
Name of the case study
Ski centre Comprehensive Development Plan
Where is it located?
Bulgaria
What type of activity is it?
New development and renovation
Short description of the case study
The case focuses on the development of winter sports infrastructure on the urban fringe of the town of Chepelare.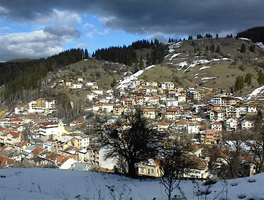 Town view
The elaboration of the Ski Center Comprehensive Development Plan had to be consistent with natural, human and financial resources. It was based on multilevel analysis and required knowledge and expertise in spatial planning, ecology, economics and tourism management. The implementation of the project was expected to provoke substantial changes in the town, so the participation of a broad range of actors had to be guaranteed. Public discussions in different stages of the project elaboration were considered important. Public Planning Forum (PPF) as a tool supporting decision-making process was implemented at the earliest possible stage of project development (midterm stage).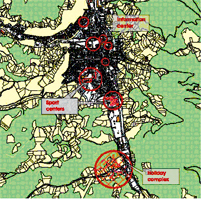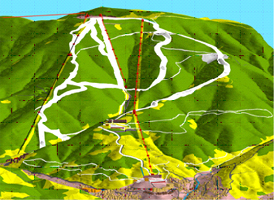 Town development concept (left) and a GIS supported visualisation of the project – proposition of new sport facilities (right)
What tools were used to assess sustainability?
More information