Project summary
Name of the case study
ÖKOSTADT 2000 Evaluation
Where is it located?
Austria
What type of activity is it?
Evaluation of the whole program for the Ecocity 2000 after the first 4 years to see if the goals and the way to reach them are still the same. So far, after the first evaluation there were only slight changes.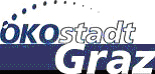 Short description of the case study
The Interuniversitäres Forschungszentrum für Technik Arbeit und Kultur (IFZ) / interuniversity research centre for technology, labour and culture was commissioned in June 1990 with elaborating an "environmental programme" for the provincial capital of Graz in collaboration with the Department of Environmental Protection. The mainstay for creating and implementing this environmental programme "Ökostadt 2000" is the involvement of all interested citizens of Graz. All inhabitants of Graz were called upon in a special issue of a local newspaper (November 1990) and at various public talks to put forward their suggestions and environmental ideas. This environmental programme "Ökostadt 2000" provides the city of Graz with an integrated concept taking into account the wide range of aspects of various subjects, problems and basic conditions with environmental relevance in local environmental policy. The environmental programme was completed in 1992 and presented to the clubs of the local council. Since then it has been a constant working aid for the department of environmental protection with all the department´s action geared towards this programme. It contains more than one thousand pages of situation analyses and environmental policy guidelines for Graz on its way towards sustainable city development up to the turn of the millennium. Proposals as to measures to be taken for concrete action were combined to form nine action programmes divided according to the most important subject areas of environmental relevance - also beyond the area of responsibility of the department of environmental protection.
Programmes of action
- Environmental protection in private households
- Environmental protection in public facilities
- Corporate environmental protection
- Ecological agriculture
- Water and bodies of water, development of natural landscapes and green spaces
- Historical burdens
- Traffic and environment
- Noise reduction and avoidance
- Protection of the earth´s atmosphere
With the "Ökostadt 2000" environmental programme as a "local agenda" of the city of Graz, the aim is to achieve a new quality of environmental protection policy at the local level. The classical notion of environmental policy in terms of safeguarding or restoring a quality of environmental elements soil, air and water as required for human health is to be extended to form a precautionary environmental policy.



In 1996 Graz was awarded the European Sustainable City Award for the program "Ecocity 2000"
What tools were used to assess sustainability?
More information