Project summary
Name of the case study
Regeneration Project for a Historical Quarter in the town centre
Where is it located?
Bulgaria
What type of activity is it?
Regeneration project
Short description of the case study
The project for regeneration of a historical quarter in the town of Berkovitza illustrates an expert approach aimed at supporting the municipal decision making process on further town development in a situation of financial limitations, new public-private relationships, necessity to take into account differently estimated local needs and priorities, etc. The plan elaboration for the regeneration of the quarter is required by active national regulations.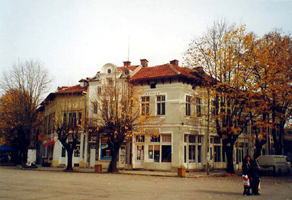 View of the historic quarter
The choice of the Expert Evaluation tool was determined by both the particular aim of the project (improving the quality of the existing urban environment by keeping its architectural identity) and by local sociocultural context. Through applying the expert evaluation of the project brief (prepared by the Municipality), the project team took into consideration the lack of local experience in public dialogue on development alternatives, the new market-led development tendencies in the country and the existing high level of uncertainty about investment possibilities in the ongoing process of economic restructuring. The tool contributed for the effective information exchange between owners, businessmen and the Municipality concerning real needs, obligations and resources available. Moreover, it was helpful in raising public awareness on and commitment to local issues and priorities, in building mutual trust and in increasing the communication capacity of all the local actors involved.
What tools were used to assess sustainability?
Expert Evaluation of local needs and potential
More information